Hotels in Bhutan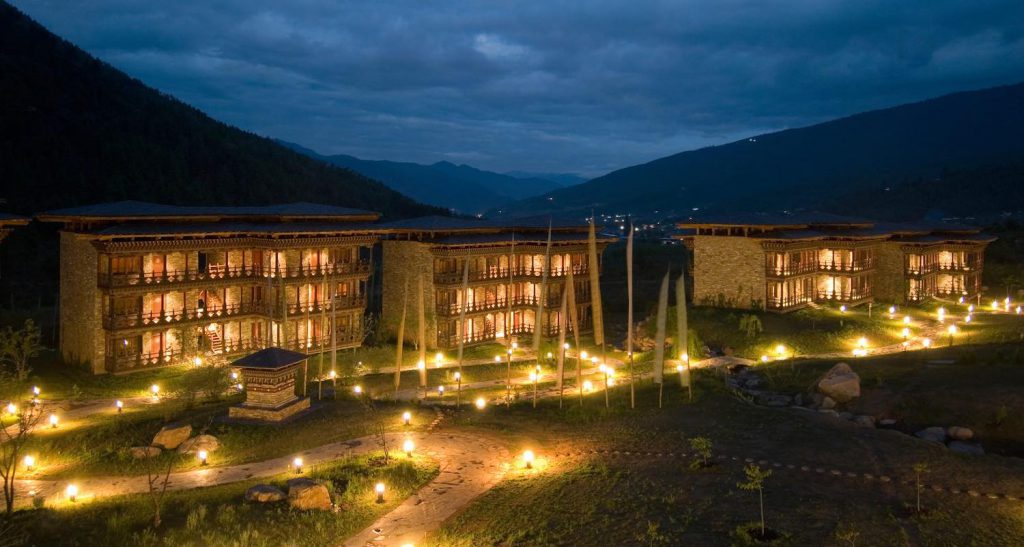 A wide variety of accommodations are available throughout the country, from farmhouse stays, to budget hotels, to luxury resorts. Basic, clean, and comfortable government-approved hotels with adequate facilities such as en-suite toilets with hot and cold running water (not available in certain remote locations) are provided in the daily tariff, but accommodations in 4 and 5-star lodges are extra. Though the hotel industry is constantly improving, please note the facilities provided may be lower or less than what you are used to, especially the further east you venture into Bhutan.
For your trip: You choose the type of accommodations you'd like. Economy, mid-range, or luxury, or any combination thereof… it simply depends on your budget. We can provide further details as to exact hotel facilities, amenities, and cost to help better plan your trip. Even if you choose to stay in a basic hotel, we can arrange a trip to the more luxurious hotels so you can take advantage of 5-star dining or a day at the spa.
You can find more hotel details at www.hotels.bt
Transportation in Bhutan

Transportation within Bhutan is typically limited to travel by motor vehicles and trekking. Although Bhutan recently started its domestic airlines, operations within has been very minimal and cancellation rates are high due to bad weather conditions.
However, for those visitors with a large budget, private helicopter transport is available with prior special arrangement. Please contact us if you would like further information on our helicopter tours.
For your trip: All overland transportation is included with your trip cost. Vehicles can vary depending upon group size and personal choice, but all are comfortable, clean, and well-maintained vehicles typically of SUV style. If you require luxury transport, please advise us and we'll happily make the necessary arrangements.